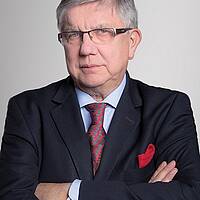 PhD Wojciech Bieńkowski


Director

Prof Wojciech Bieńkowski received a Ph.D. and Ph.D. Habilitated degrees in economics from the Warsaw School of Economics. In his post-doctoral thesis, Prof Bieńkowski analyzed the impact of US governmental and competitiveness policies and their economic impact. He was a Visiting Scholar at: Harvard University, Nagoya City University in Japan, George Mason University, and Johns Hopkins University. Prof. Bieńkowski has conducted research in Germany (RFE/RL Institute in Munich), Austria, Italy (the Rockefeller Conference and the Study Center at Bellagio), and the US (University of Rochester).

He wrote and co-authored dozens of articles and several books. The articles were published in respected scholarly journals such as The Harvard International Review, Comparative Economic Studies, and the Journal of Comparative Economics. His books were printed by distinguished publishing houses such as: Palgrave-Macmillan (USA and UK), Cambridge University Press (UK), M.E. Sharpe (USA), Maruzen (Japan), PWN (Poland), and PWE (Poland).

Prof Bieńkowski has been affiliated with many professional organizations and associations, namely, Harvard Club of Poland (as a Board Member), W. Fulbright Scholar Association, Salzburg Seminar Alumni Association, WSE Foreign Trade Faculty Alumni Association, and Association of Polish Economists (TEP). He has also served as a fellow at the Institute for Applied Economics and the Study of Business Enterprise at John Hopkins University. Prof Bieńkowski served as an advisor to Poland's Minister of Economy (2006-2007).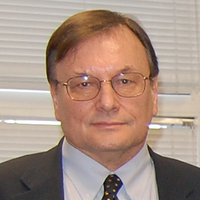 Professor Adam Prokopowicz


Associate Director

Professor Adam K. Prokopowicz is an economist and lawyer with more than 40 years of academic, business and consulting experience in the US and Europe. Professor at universities in the US, Europe, and Asia. Advisor to international banks and financing institutions in that The World Bank, EBRD, EIB. Completed advisory projects in 30 countries in that assessing commercial and investment endeavours of a total value more than $3 billion. Managed private and public companies in ten countries (Board of Directors, Management Boards, President). Served as an advisor to Presidents, PMs and VPMs in ten countries. Negotiator of international agreements and commercial contracts. Adviser to the US state and federal governments, and Office of the President. Adviser to EU agencies and institutions, and member-states, and private donors. Developed strategies and methodologies for insuring effective expenditures and capital outlays. Assessed and developed procedures for international trade negotiations, and contacts with constituencies. Provided training for public and private interests in economics, international trade and investment, financing, international and national infrastructure development, development of skills to support smart and effective innovation and environmental measures, for public officials and private managers. Successfully led academic and expert teams in more than 300 international and national economic initiatives by efficiently working with politicians and businessmen. Designed, secured funding, and timely delivered research projects for a total value of more than $15 million. Directed international and multidisciplinary teams of academicians and experts in 15 countries. Authored books in international relations, infrastructure, logistics, and 100 plus articles and reports.